Sexual harassment, abuse, and assault are serious and widespread issues — but we can all work together to eliminate these issues and create a safer world. That's where Resource on the Go comes in. Each episode, we'll share insights on responding and preventing to sexual assault from experts who are doing this work every day. A go-to source for those working to end sexual violence, this podcast will explore topics like community-level prevention, evaluation, messaging, and more. For more information or to connect with us, visit nsvrc.org.
Episodes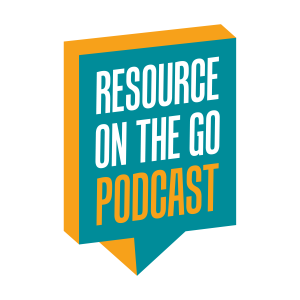 Tuesday Jul 20, 2021
Tuesday Jul 20, 2021
In this episode, we speak with Dr. Elizabeth Anderson, a research scientist at the International Center for Research on Women with the Global Health, Youth, and Development team; Dr. Elise Lopez, the Director of the University of Arizona consortium on gender-based violence; and Dr. Mary Koss,a Regent's Professor at the Mel and Enid Zuckerman College of Public Health at the University of Arizona. Dr. Koss conducted the first national study of sexual assault among college students in the United States, which was the basis of the book I Never Called It Rape that was re-released in 2019. Join us as Dr. Koss gives an overview of sexual violence and alcohol consumption, and she and Dr. Anderson talk about some of the ways prevention efforts can impact young men.
For more information and transcripts visit www.nsvrc.org/podcasts.